About Me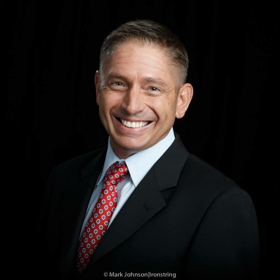 Nathan P. Weber, CPA, CGMA
Mr. Weber is a seasoned business executive and Deloitte CPA who brings over 3 decades of professional experience from the business consulting, corporate finance, and public accounting perspectives.
He has held executive leadership roles at the highest levels for public and private entities ranging from pre-revenue to over $3B in annual sales. His experience spans a wide range of industry sectors, including ecommerce, manufacturing and distribution, software development, retail goods and services, bio-technology, healthcare, broadcasting, media and publishing, online media, oil and gas, drilling and exploration, hospitality, real estate development, family enterprises, and professional service firms. He began his career as an auditor at Deloitte, and continued in public accounting as a valuation consultant for an international consulting firm.
With a highly comprehensive background in public accounting, transaction advisory services, and corporate finance, Mr. Weber is uniquely qualified to offer a wide range of relevant financial and business services.
Mr. Weber is an honors graduate from California State University, San Marcos. Prior to his financial career, he served honorably in the United States Navy, principally at NAS Miramar, where he earned the Navy Achievement Medal for professional achievement. In addition to his corporate finance and consulting roles, Mr. Weber also serves on several corporate and not-for profit Boards as a Board Member / Trustee, Finance Committee Chair, Audit Committee Chair, and Treasurer. In particular, the not-for-profit board work has proven to be one of the most enlightening and rewarding of his career.
Memberships and Affiliations:
St. Madeleine Sophie's Center (Board of Trustees, Treasurer, Finance Committee Chair)
Foundation for Developmental Disabilities (Board of Directors, Finance Committee)
BeInspired Fitness, Ltd. (Advisory Board, CFO)
Epiphany Prep Charter School (Board Advisor)
The CFO Leadership Council (CFO Panelist)
ProVisors, San Diego (UTC2)
American Institute of CPA's
Association for Corporate Growth (ACG)